A love song celebrating the relationship between Cucurbita pepo and Peponapis pruinosa!
Read more…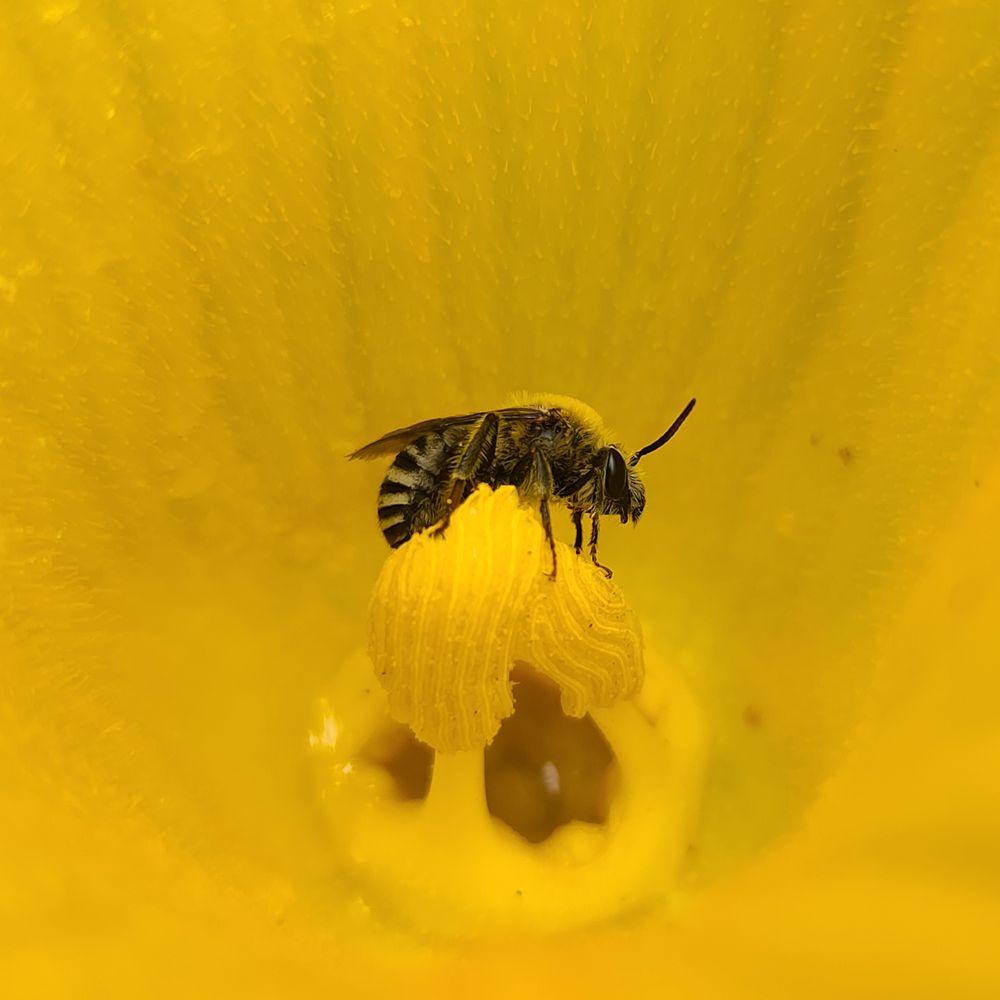 Beeloved
More stories of a bee and her squash...
Details of Peponapis pruinosa (squash bee) and Cucurbita pepo (squash) are explored and the intricacies of their fascinating relationship are revealed in episodes 3 through 11 of the Song and Plants podcast!